Hi all
I want to test an app in the Tizen Emulator -TV-.
I've read that I need to have a certificate in order to run the app in the emulator.
After loging with my account, I see the error below. "Server response code: 401"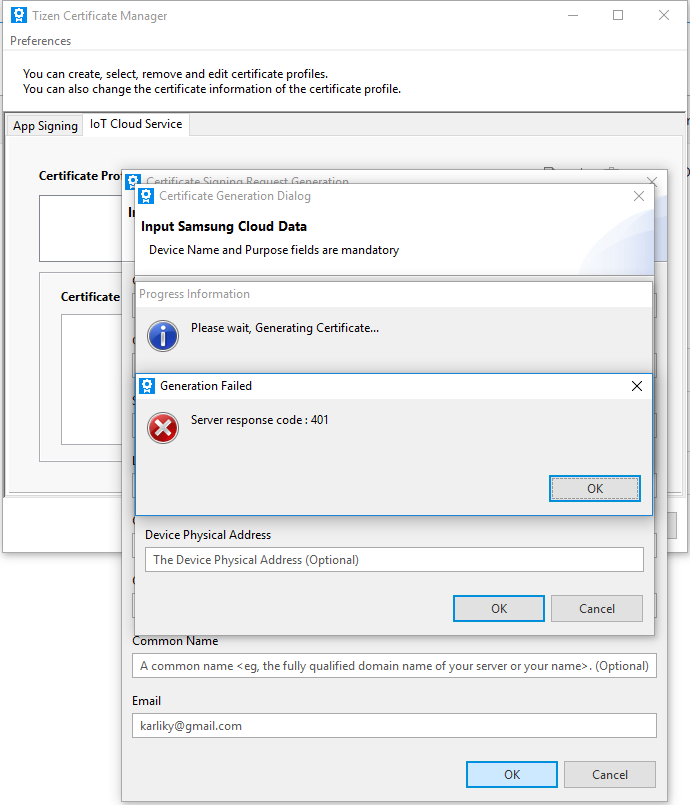 what can I do?
Is there any way to local sign a certificate so I can test it in the emualtor?