All Tizen apps MUST support the following functions via the device's hardware (physical) keys or dedicated software keys. Refer to Compliance Specification for detailed information about hardware compliance.
Home : used to navigate to the Home screen from an app. This key sends the currently running app to the background and opens the Home screen.
Menu : used to show screen or app menus.
Back : used to return to previous screen in the app or to close the app.
Volume : used to adjust volumes for calls, notifications, media, and system features.
Power (Optional) : used to turn the device or display on or off. The power key may not be provided if the device does not require power on/off features.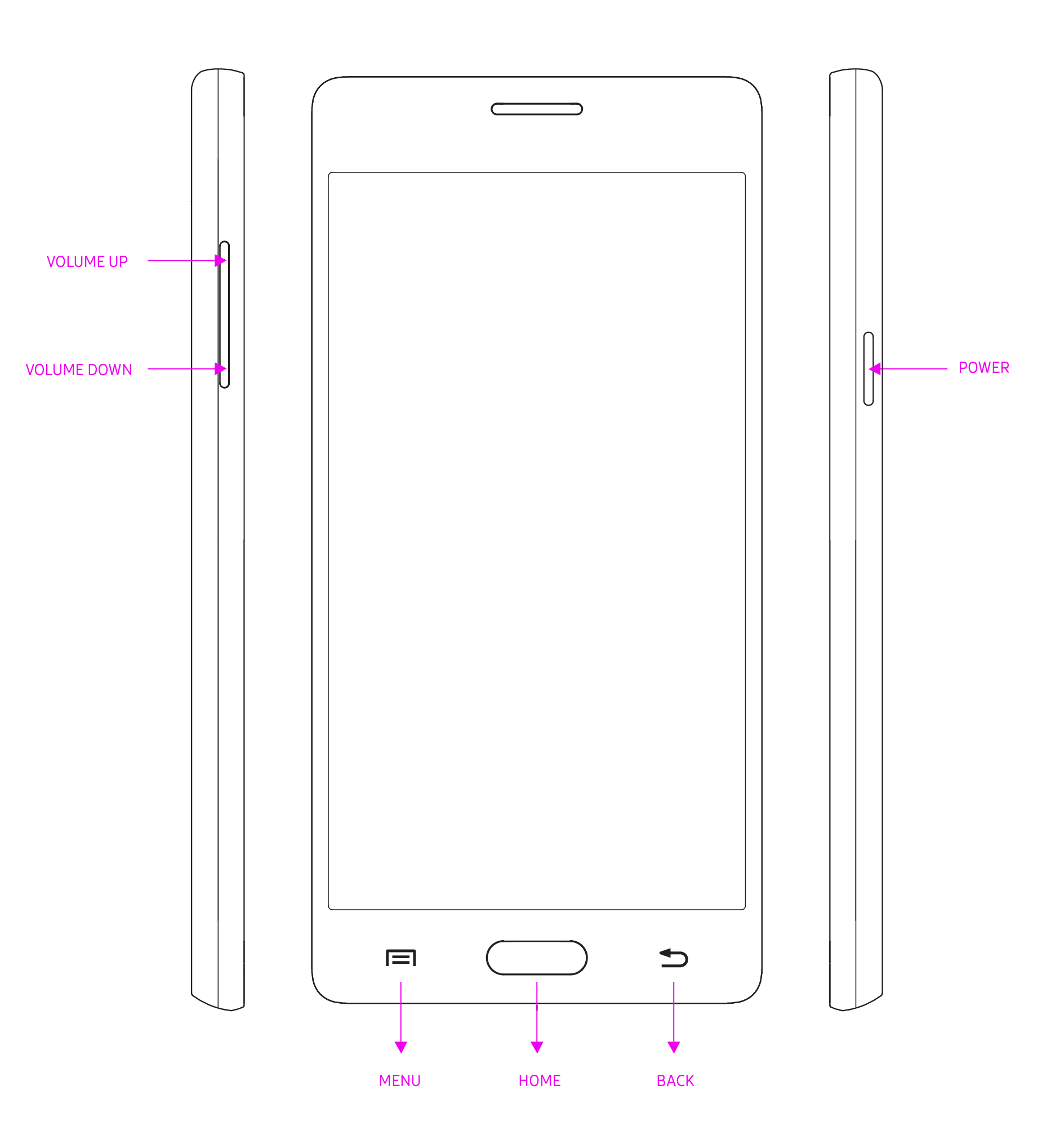 Hardware keys dedicated to system functions.