The idea of on-screen animation effects in the Tizen UI was inspired by the behavior of wind. We aim to reproduce the wind's natural movements on the screen to provide a more organic and aesthetic experience for users.
The Look and Feel of a Gentle Breeze
The concept of fluid animation design represents the look and feel of a gentle breeze. Objects glide across the screen as if they were blown by a gentle breeze.
Consistent Flow
Animations on the screen should have a consistent direction. Disorienting animations create visual noise and confuse users. Uniform animation effects that take place in a timely manner can maximize usability by enhancing understanding of what is occurring on the screen.
Avoid overusing animations. Add animations to tasks only if they are related to the task and can enhance users' understanding of the task. Meaningless, irrelevant animations only add confusion.
When you design animations for different layers on the screen, provide them based on the actual movement of the layer they belong to.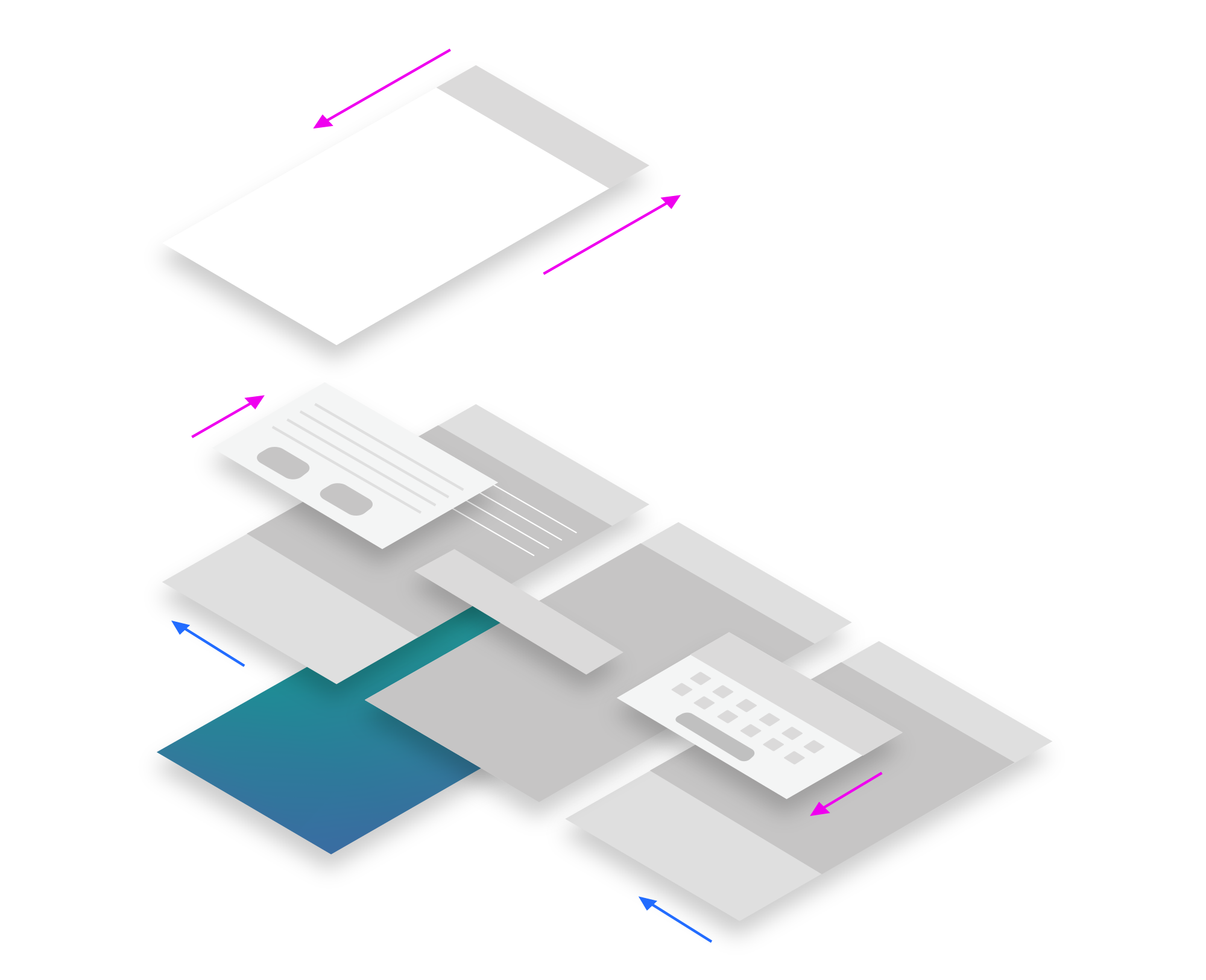 Design your motions work in harmony.
If necessary, you can design animations with different styles on the same screen. However, if you design a screen with multiple simultaneous animations, they should be consistent and uniform.
Subtle Dispersion
Animations that convey the idea of dispersion may be applied to user interfaces, such as buttons and icons.
When you design animations for buttons or icons, there are a few rules to follow to maximize the effect and avoid confusion:
Intrigue users by providing a hint that the UI is motion-ready.
Keep the original shape of the UI to avoid confusion.
Orient the animation from the center to the edge of the UI.
Ensure that users clearly recognize the animation effect. To make the effect visible, design the initial animation in a size no less than 80% of the UI size, and then allow it to grow to 100%.